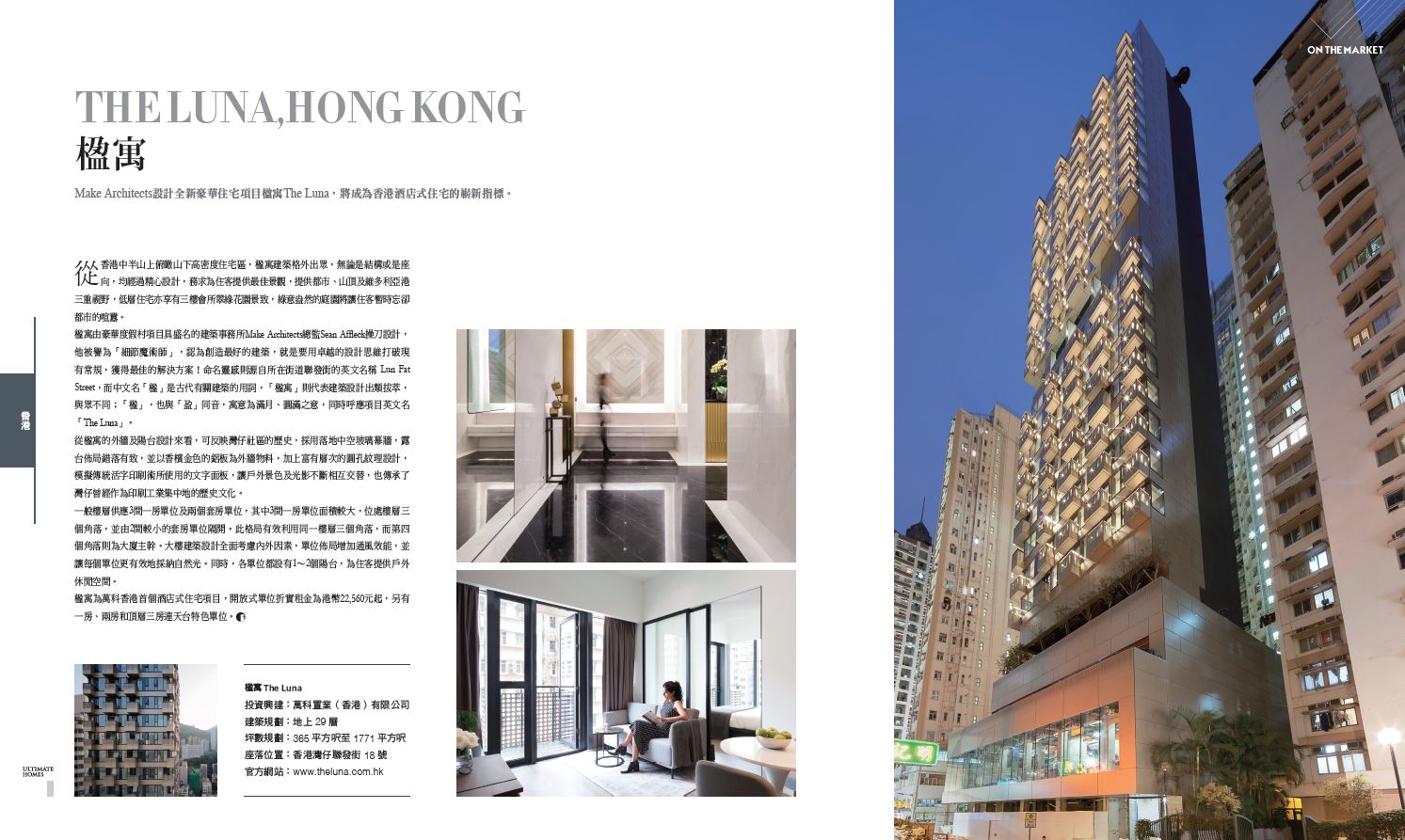 Interview, Jessica Magazine
Ask the Designer interview, Home Journal
To read the full article click here
Interview, Lifestyle Journal (1 of 2)
English translation:
The Future of Sustainable Architecture
Award-winning international design firm, MAKE architects, celebrates the completion of The Luna, a new service apartment development in Wanchai. Highlighted as one of the outstanding architectural guidelines for the sustainable development, MAKE had conceived the possibility of sustainable development by designing The Luna.
An interview with Anahita, architect and interior designer for The Luna, revealed her views on sustainable construction, which stresses "reduce construction waste, sustainable development and space is the only way to suit different consumers in the long run". Looking forward to the future development, she believes that designers will face greater challenges and need to have better design plans to build a living and working space that is conducive to environmental protection and people's quality of life.
From the initial design stage, MAKE had conceived numerous possibilities for sustainable development, from the construction process to the use of carbon emissions, materials lifespan, as well as taking into account and considering factors such as location, size and materials into their design and architectural plan. Although the Luna is heavily inspired by its surroundings, it is still unique among the many residential buildings in the area. The design of the façade and balcony reflects the history of the Wan Chai community, and its structure and orientation were carefully designed to create a better urban appearance, social space, culture and value, with the goal of enriching the lives of people in the neighbourhood.
Interview, Lifestyle Journal (2 of 2)
To read the online article click here
The Luna Press, Ultimate Homes (1 of 2)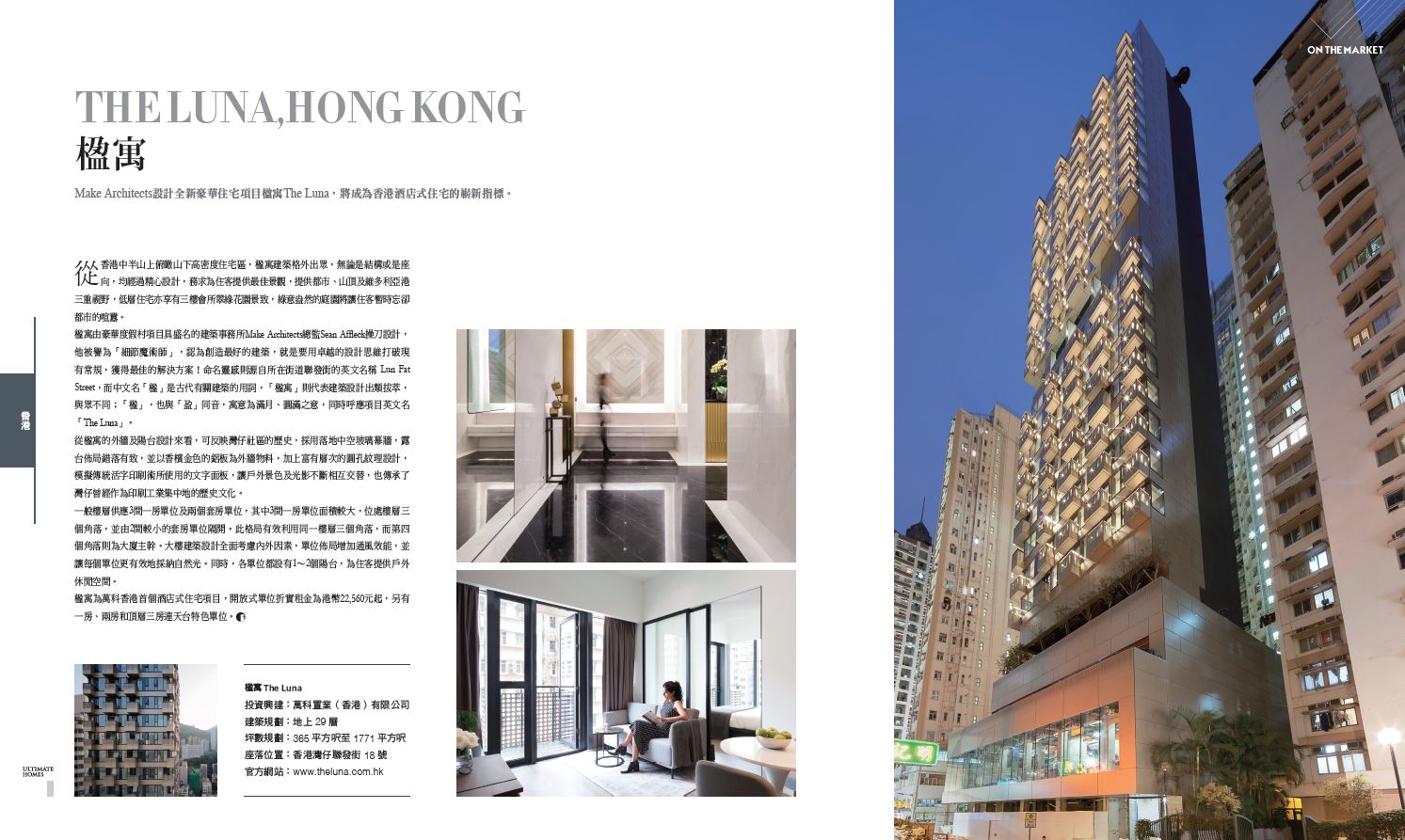 The Luna Press, Ultimate Homes (2 of 2)
Bartlett 4th Year Project, Evolo architecture and design website
Bartlett 4th Year Project, Super Architects website